BRENDAN PERREAULT
347-744-9287
<![if !vml]>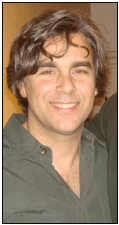 <![endif]>
Setups/Buying Advice I can help you decided on your software and hardware needs and get you set up and running in no time.
Networking Solutions- Wireless and hard-wired networks / internet solutions. I support Airport as well as all Macintosh-compatible third party networking equipment.
Office Communications Integrate Apple Macintosh (Mac) computer networks with office communications and business tools. (Phone and sound systems, cameras, presentation equipment, studio gear, etc.)
Data Transfers / Integration - Upgrading to a new computer? Need your information from your old computer? I can transfer your data.
Troubleshooting / Diagnostics  I can troubleshoot and diagnose your computer problems with ease. OS 9 / OS X. Software support for all Macintosh computers.
Preventative Maintenance - Staying optimized to avoid problems in the future is part of my business.
Design and Production- I can create functional and custom websites and blogs to fit your business and personal needs.
Filemaker Development - Have a solution you need tweaked or need a custom database designed for your company? I can help.
Availability- Please call: 347-744-9287 to make an appointment. I have some same day availability depending on job requirements. Sliding scale fees for people in need of assistance.