BRENDAN PERREAULT
347-744-9287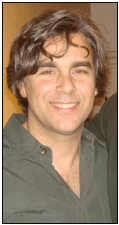 Setups/Buying Advice I can help you decided on your software and hardware needs and get you set up and running in no time.
Networking Solutions- Wireless and hard-wired networks / internet solutions and networking equipment. I support Airport as well as all Macintosh-compatible third party solutions.
Data Transfers / Integration - Upgrading to a new computer? Need your information from your old computer? I can transfer your data.
Troubleshooting / Diagnostics - Software support for all Macintosh computers. I can troubleshoot and diagnose your computer problems with ease.
Preventative Maintenance - Staying optimized to avoid problems in the future is part of my business.
Design and Production- I can create functional and custom websites and blogs to fit your business and personal needs.
Apple device management solutions - Please ask me if you need help managing many Apple computers or Apple devices.
Availability- Please call: 347-744-9287 to make an appointment. I have some same day availability depending on job requirements. Sliding scale fees for people in need of assistance.